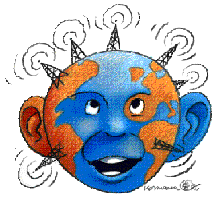 Foreword
In the field of telecommunications and informatics new services and facilities are being established at a rapid rate. Unfortunately these developments have often taken place with little or no awareness of a significant group of consumers: people who are disabled and/or elderly.
The COST 219 Project was set up in order to ensure that the needs and requirements of disabled or elderly people were properly formulated and made available to the European telecommunications industry, research bodies, standardization organizations regulatory authorities and others.
COST stands for European Co-operation in the field of Scientific and Technical research. The Signatories of the European Research Project COST 219 (Future telecommunications and teleinformatics facilities for disabled and elderly people) co-operate in order to promote research into the field of telecommunications and teleinformatics with the aim of proposing solutions to problems related to the needs of disabled and elderly people in giving access to new telecommunications and teleinformatics services.
The governments of Austria, Belgium, Denmark, Finland, France, Germany, Greece, Hungary, Ireland, Italy, Netherlands, Norway, Portugal, Spain, Sweden, Switzerland and the United Kingdom have signed the agreement, as well as Telemalta Corporation. Croatia and Slovenia have started the procedures to sign. Active co-operation with the Commission of the EU, (TIDE, RACE, ETSI and HELIOS) can also be mentioned. The Project started in September 1986 for three years but has since then been extended until September 1996.
The main objectives of the Project are to collect information about existing telecommunications and teleinformatics devices and services as well as ongoing research and development appropriate to disabled and elderly people, to stimulate activities in this field, to survey the practical needs of disabled people and to evaluate the future possibilities of Information Technology. The aims of COST 219 are also to start specific projects in appropriate areas where a need is encountered. The Project has exchanged information with and influenced a number of different research bodies.
This publication highlights developments in tele-communications and corresponding accessibility issues relevant to disabled and elderly people. It is the hope of the Management Committee of COST 219 that it will stimulate further developments and improvements in order to make the telecommunications services and terminals accessible to all.
I would like to add my personal thanks to our editor Patrick Roe, as well as to all authors who have made it possible to produce this book. I would also like to thank the Commission of the European Union for their support for this publication.
Jan Ekberg,
Chairman of COST 219